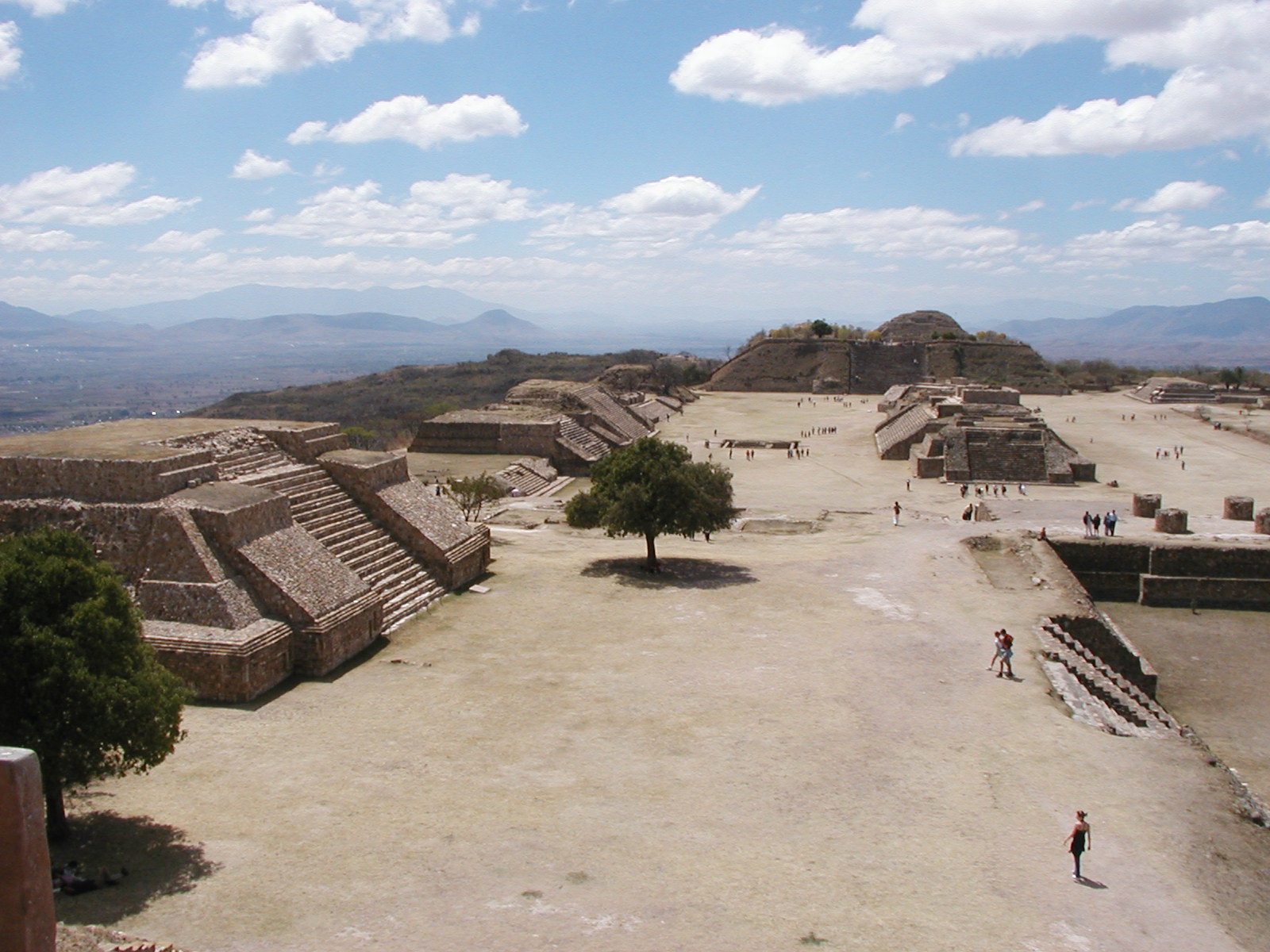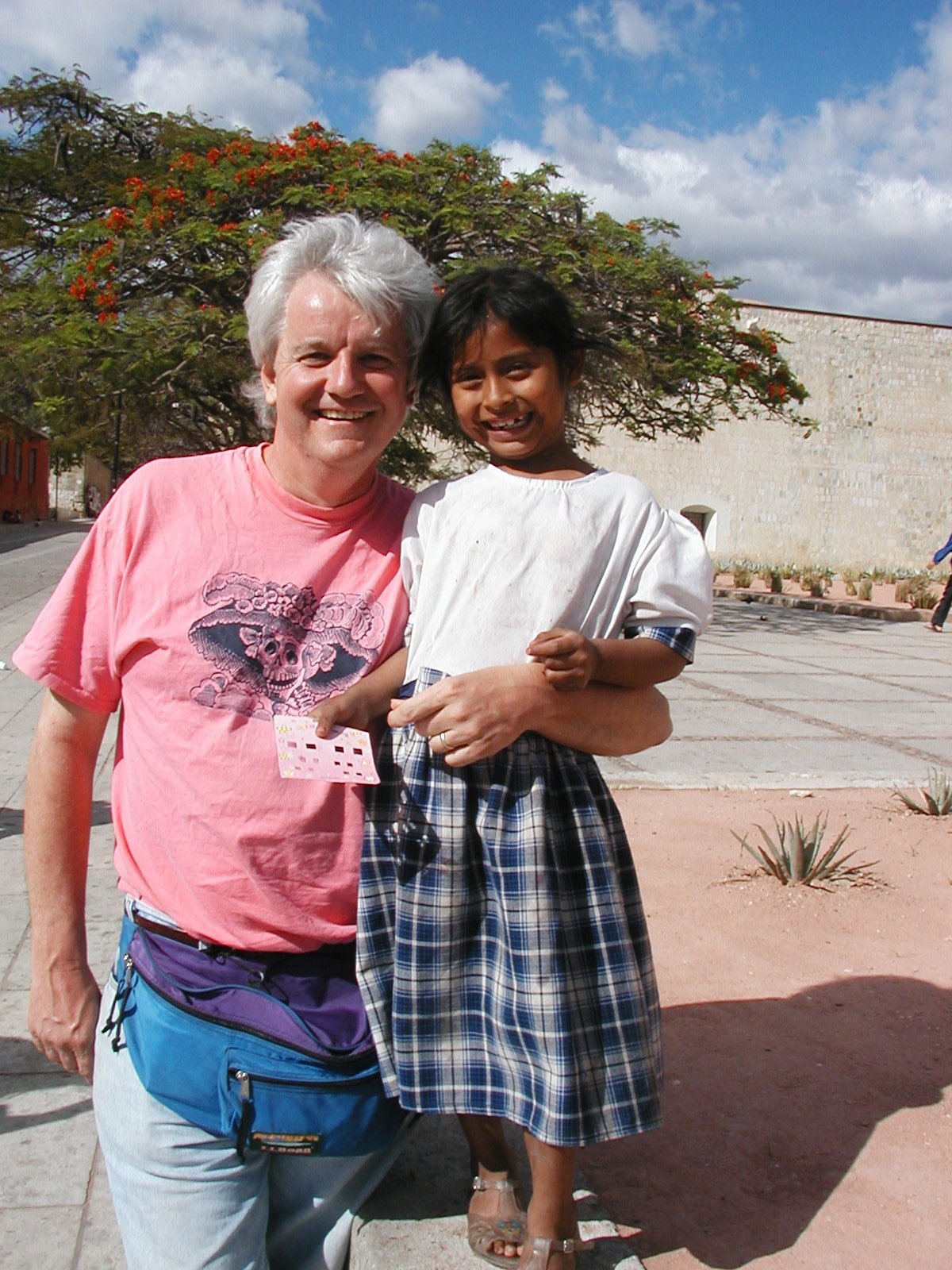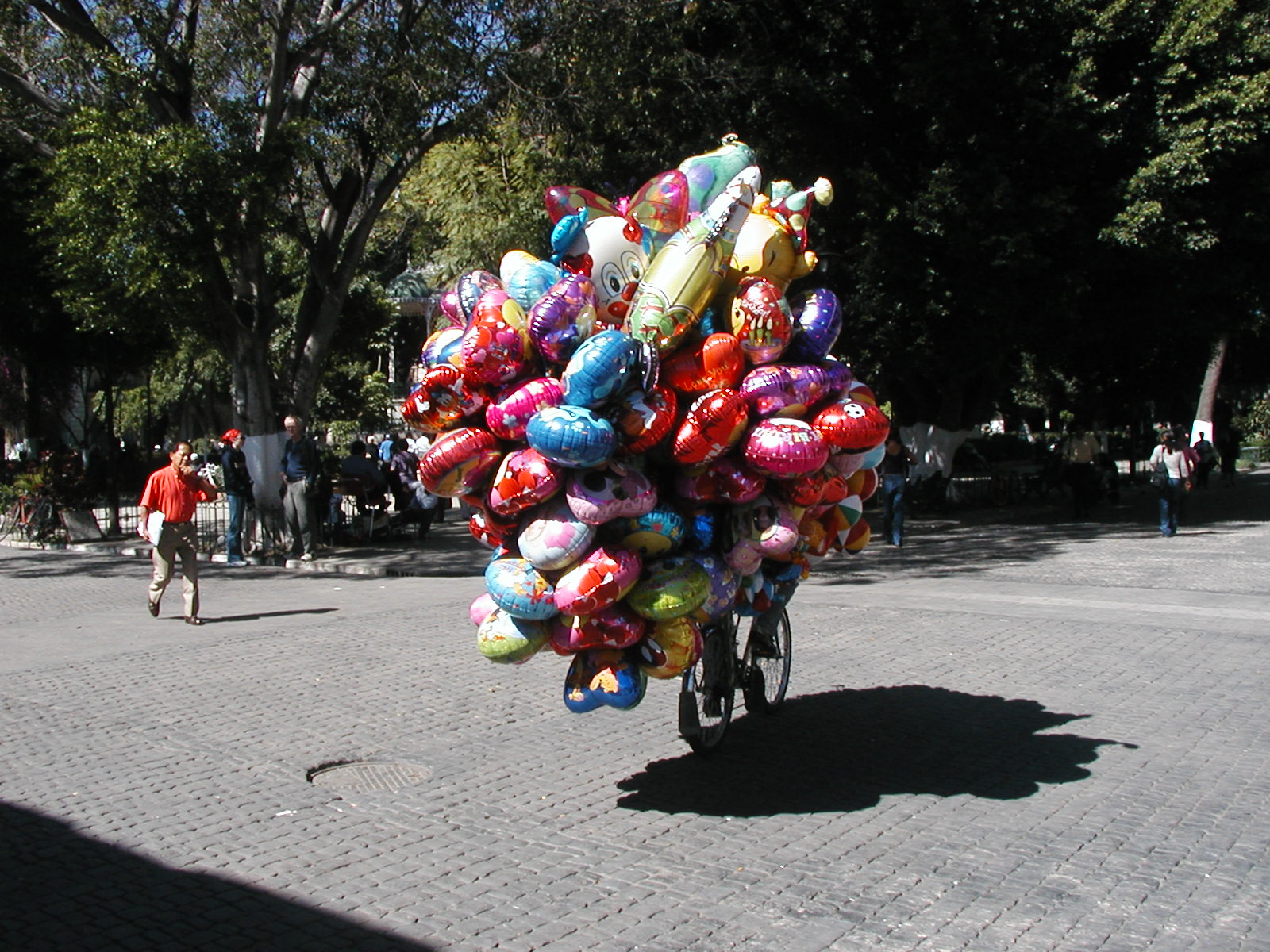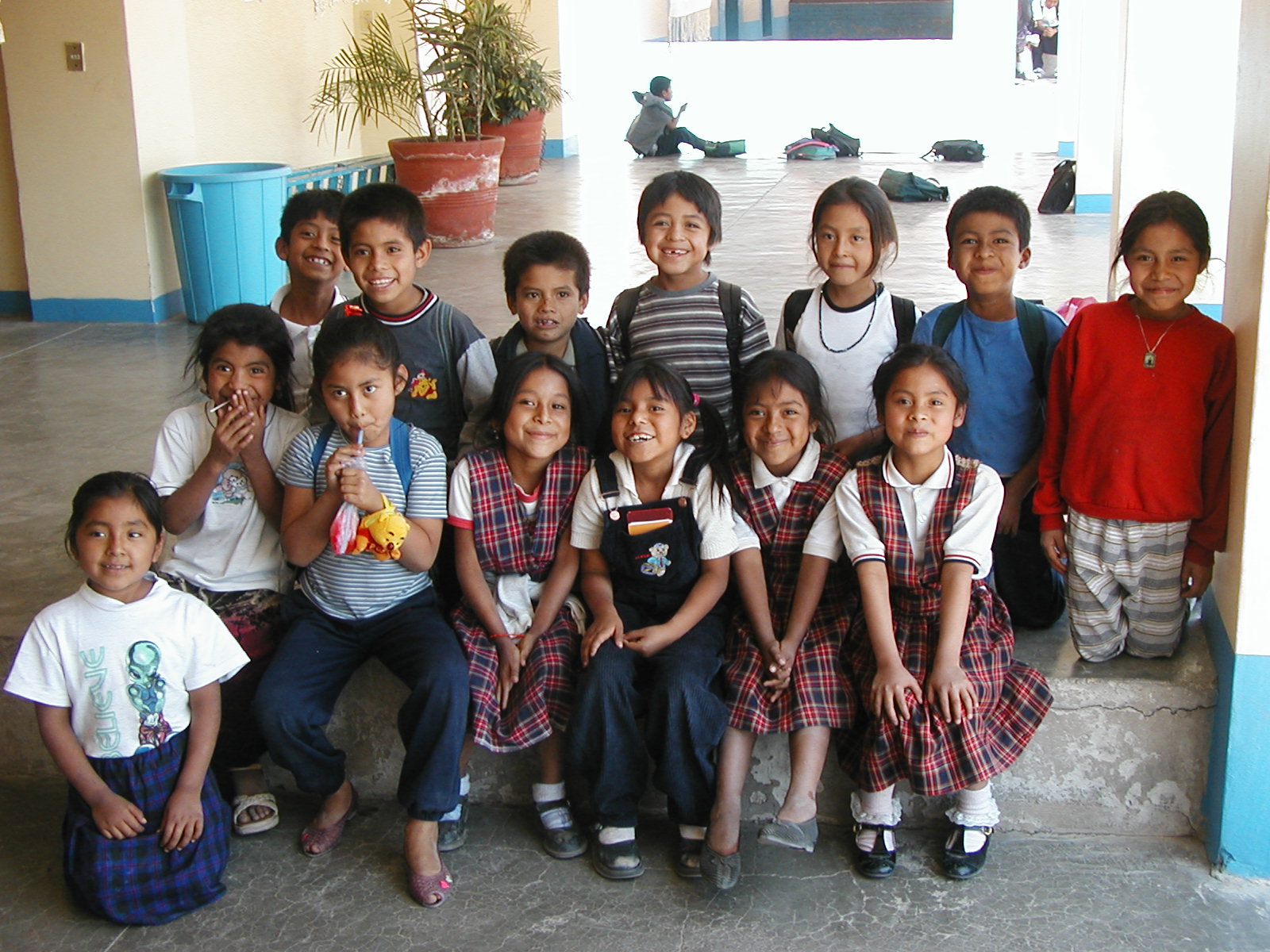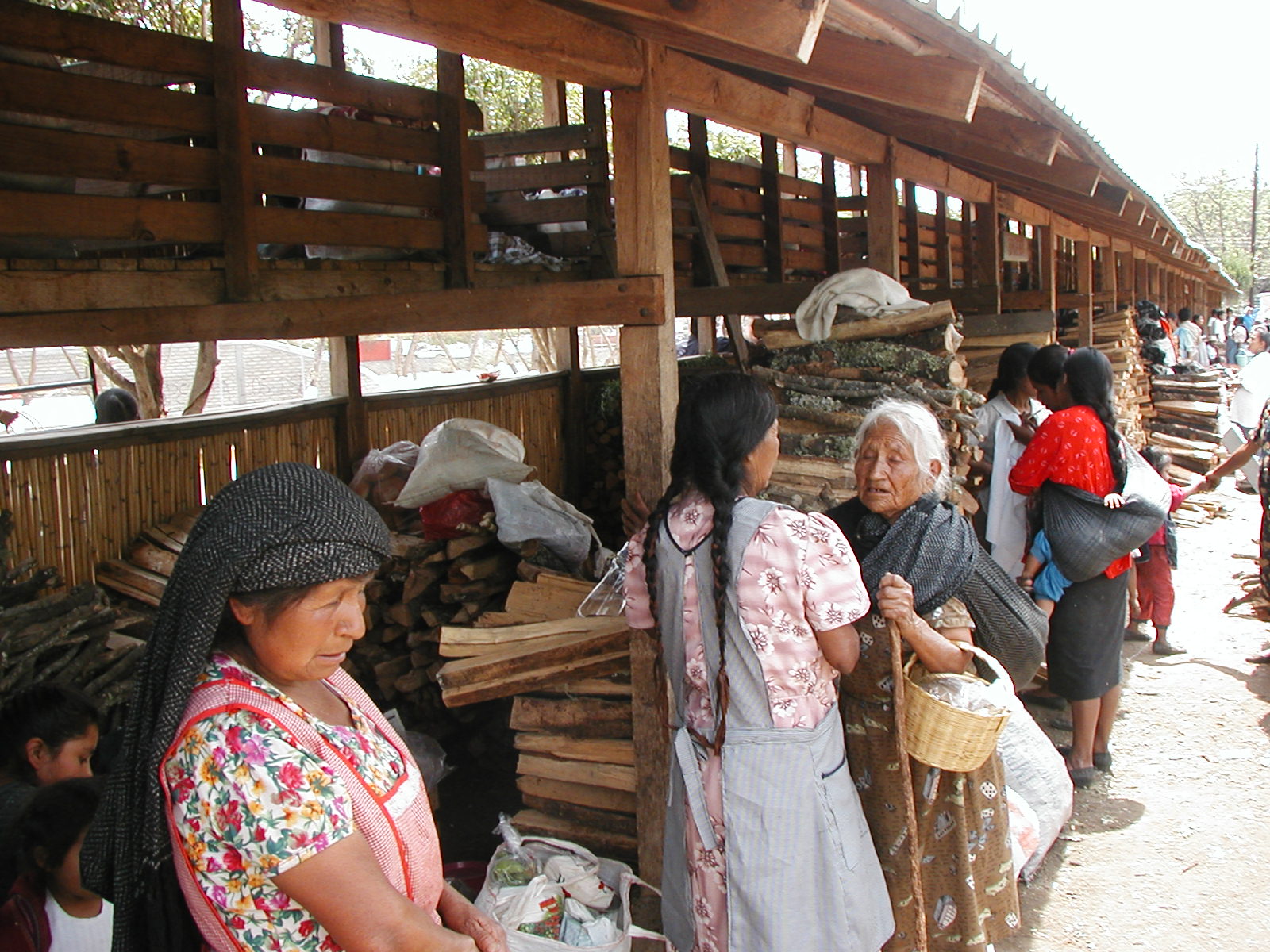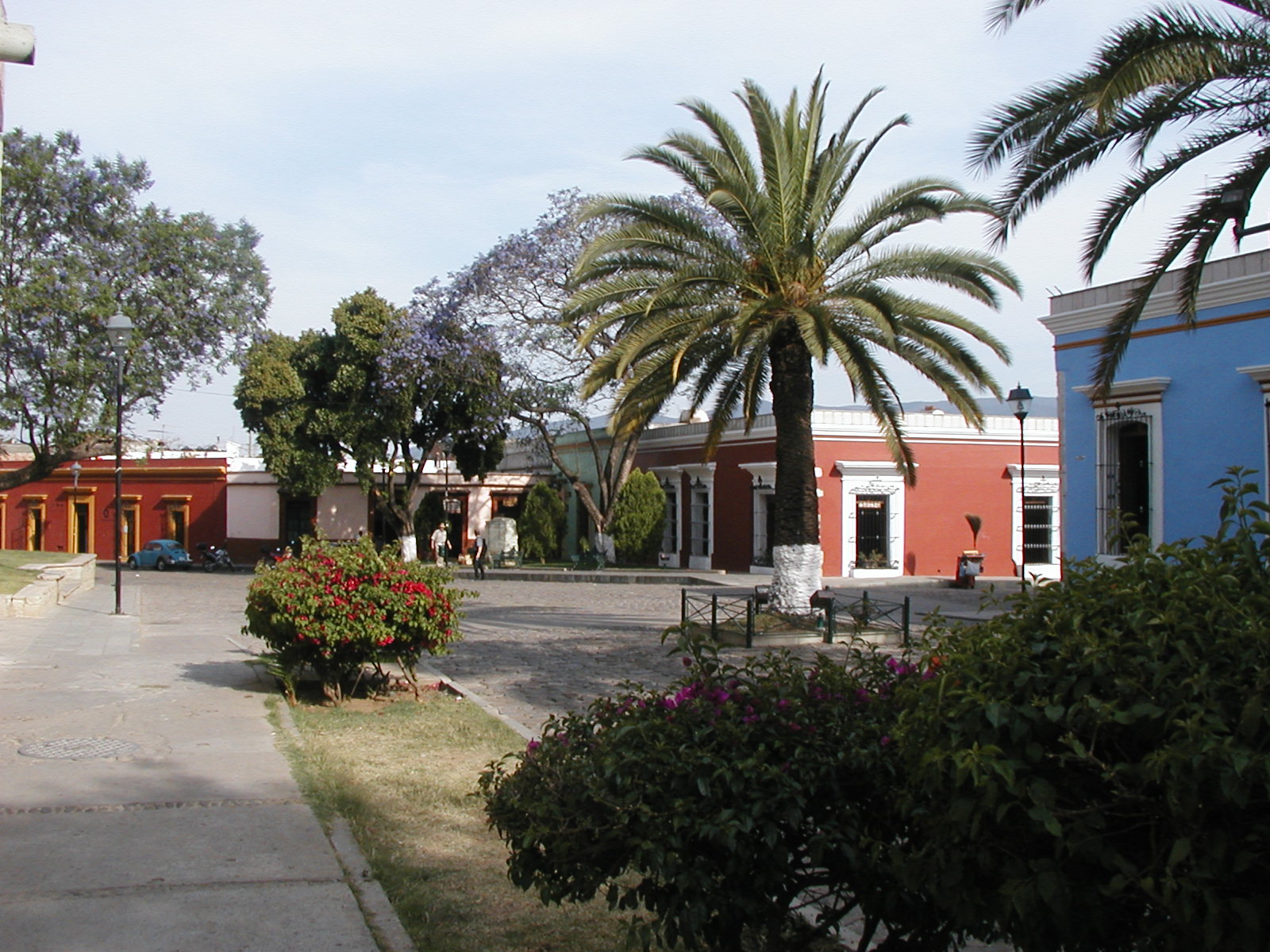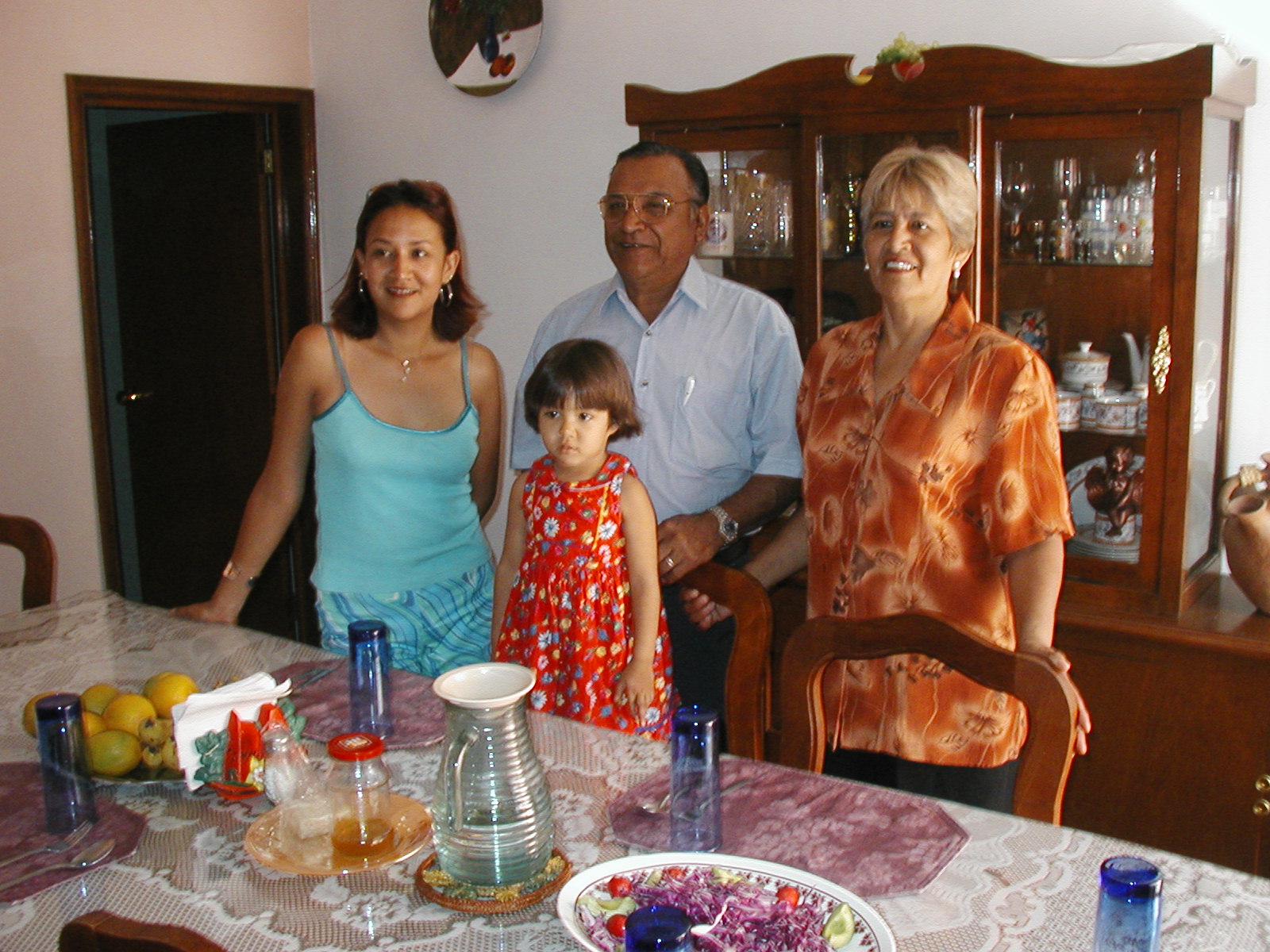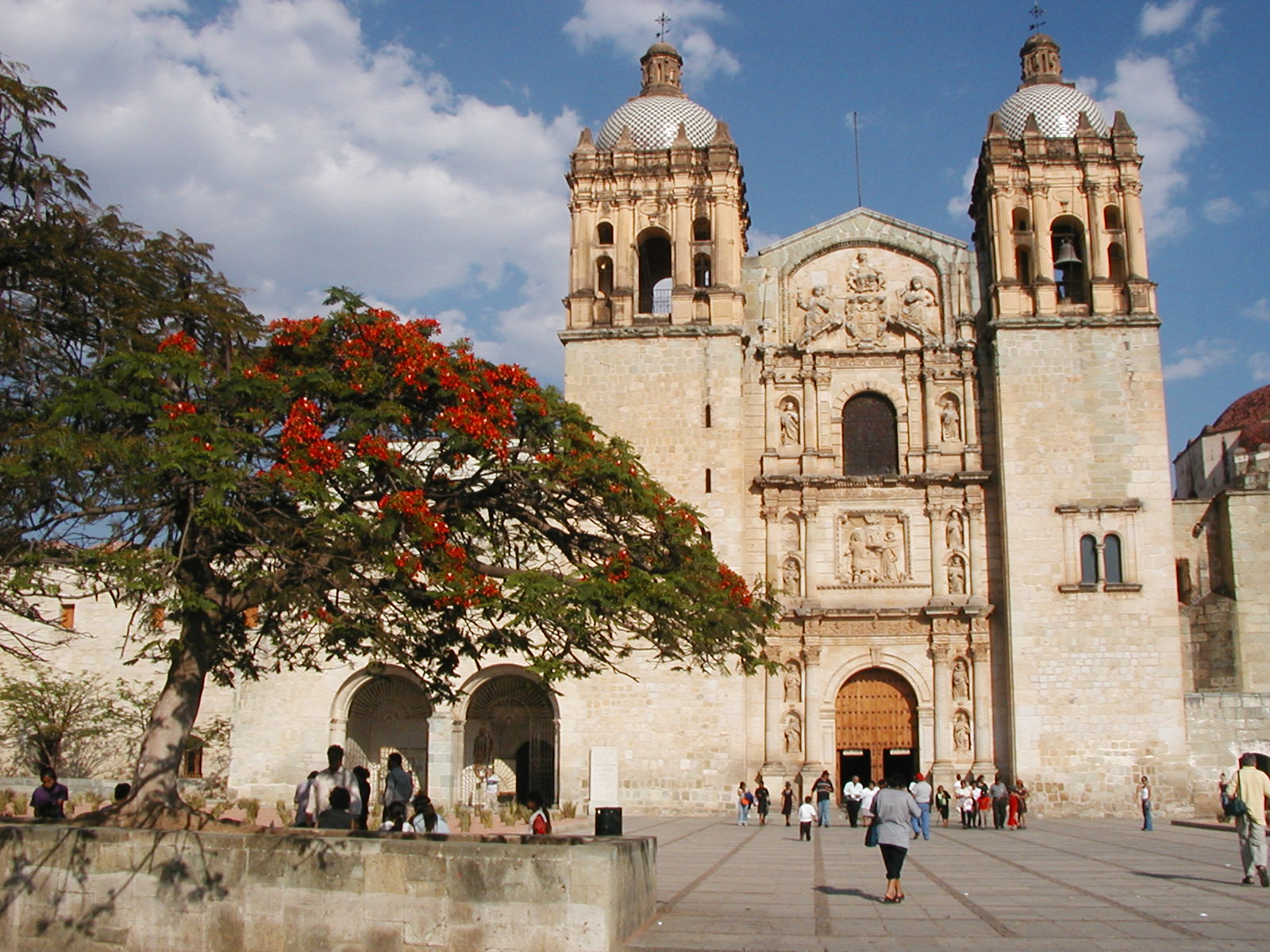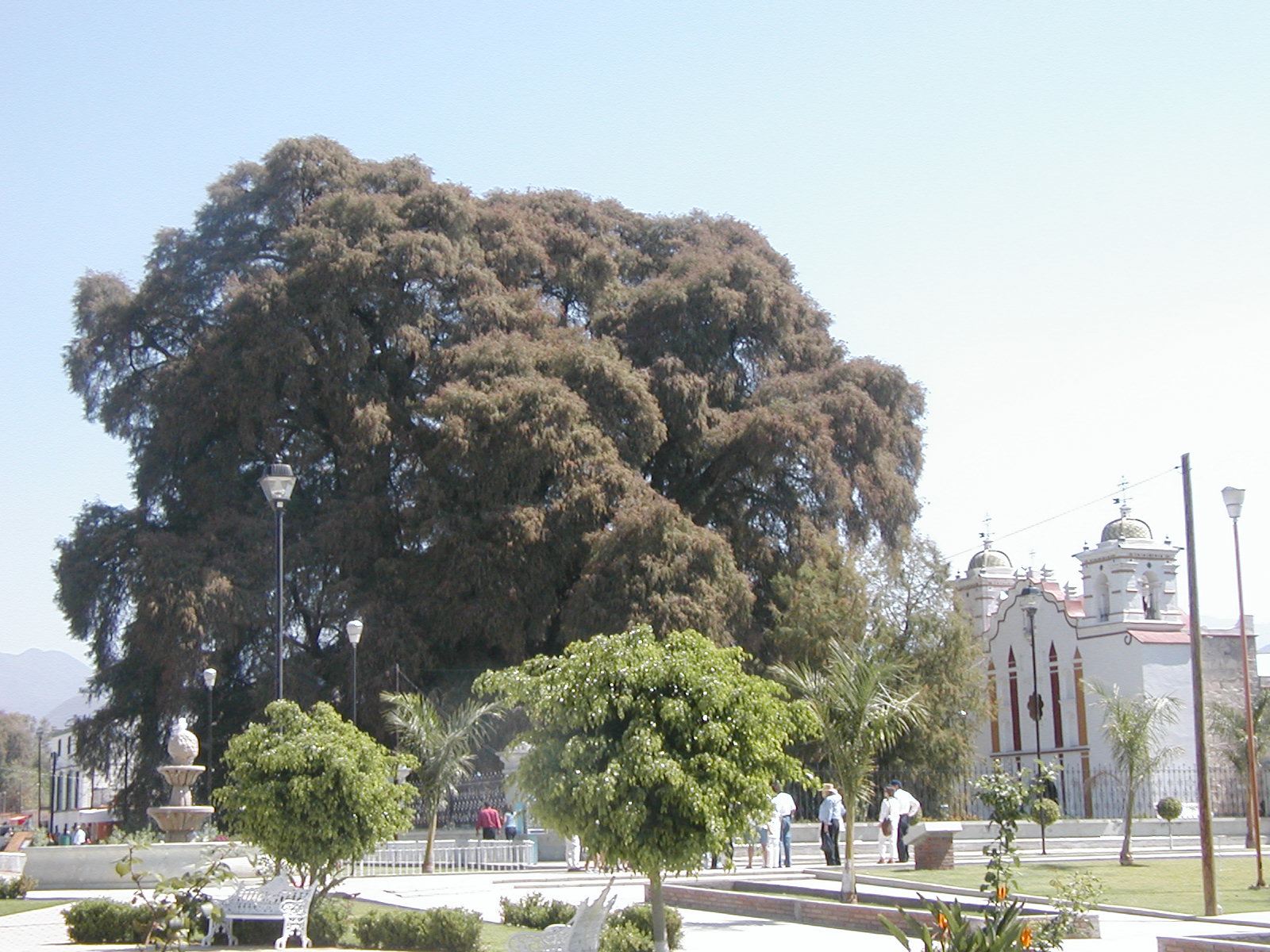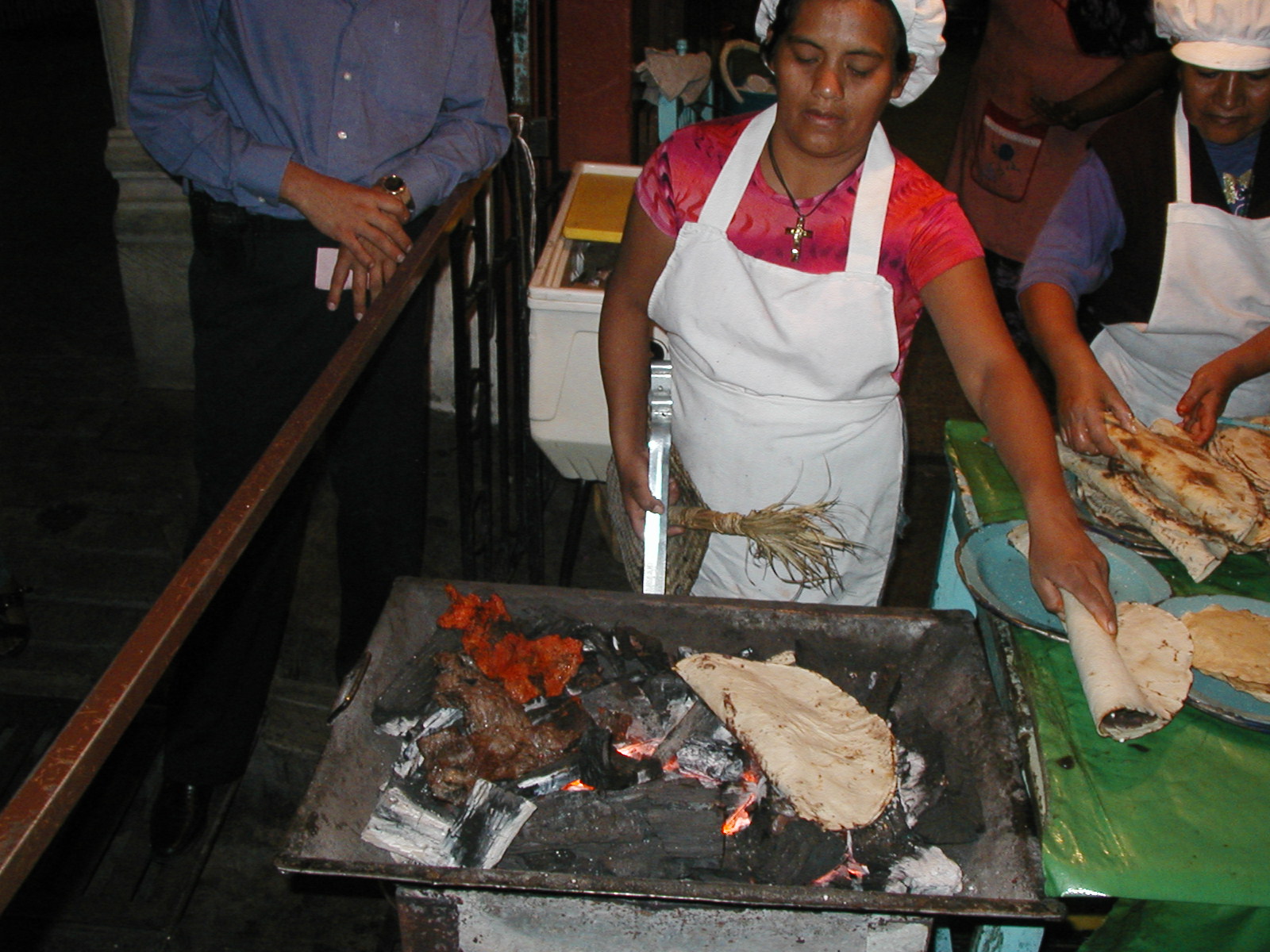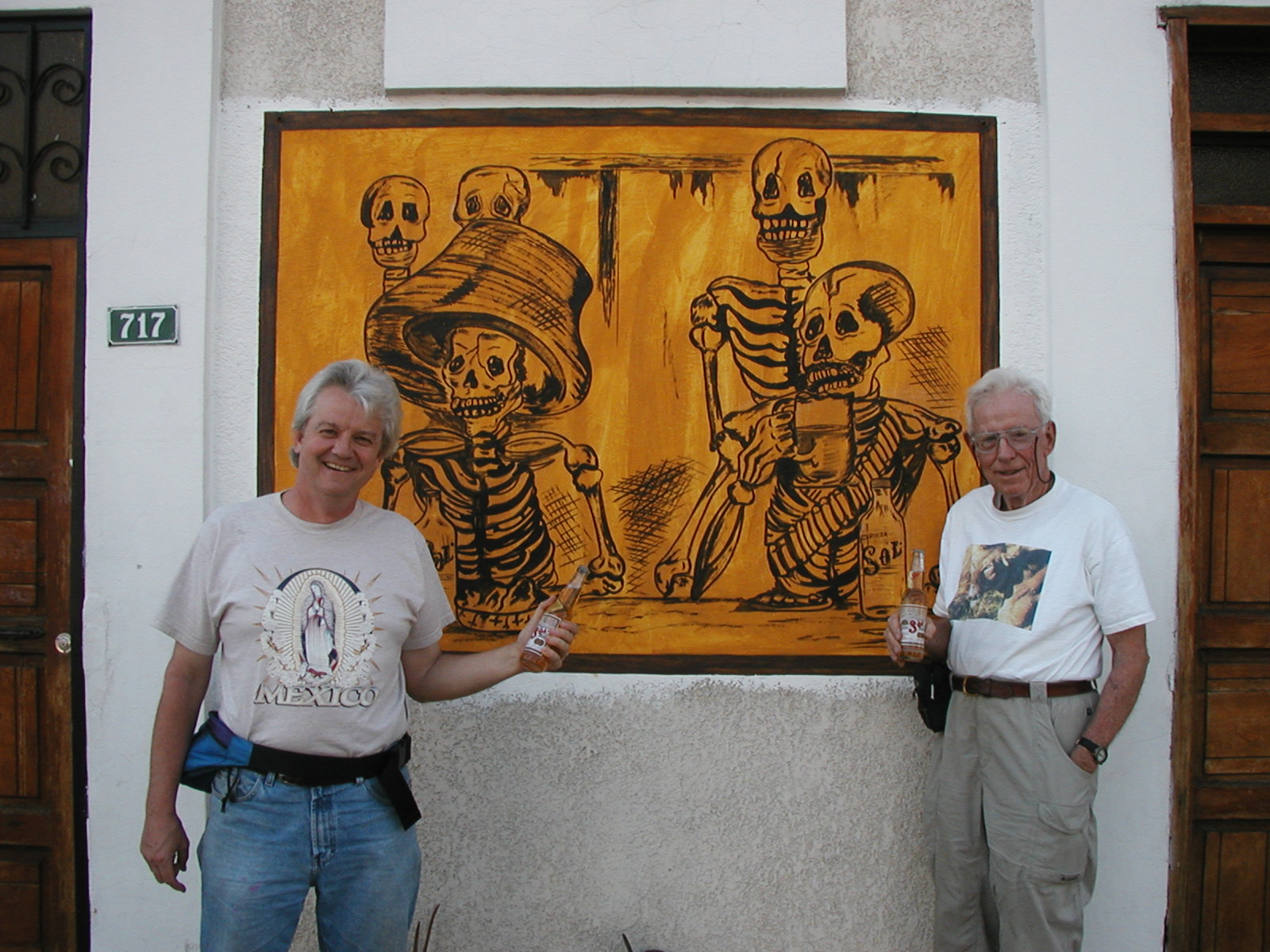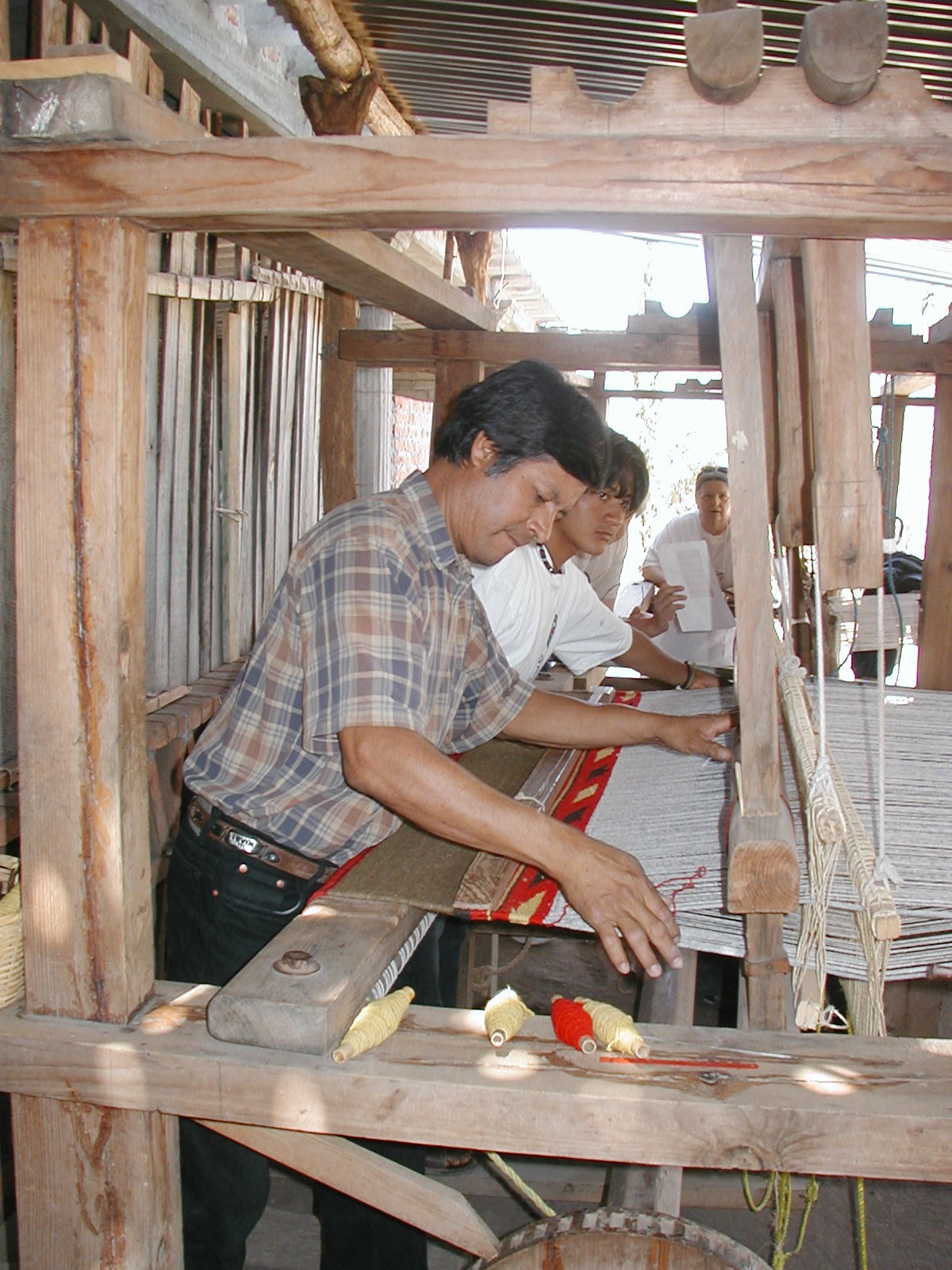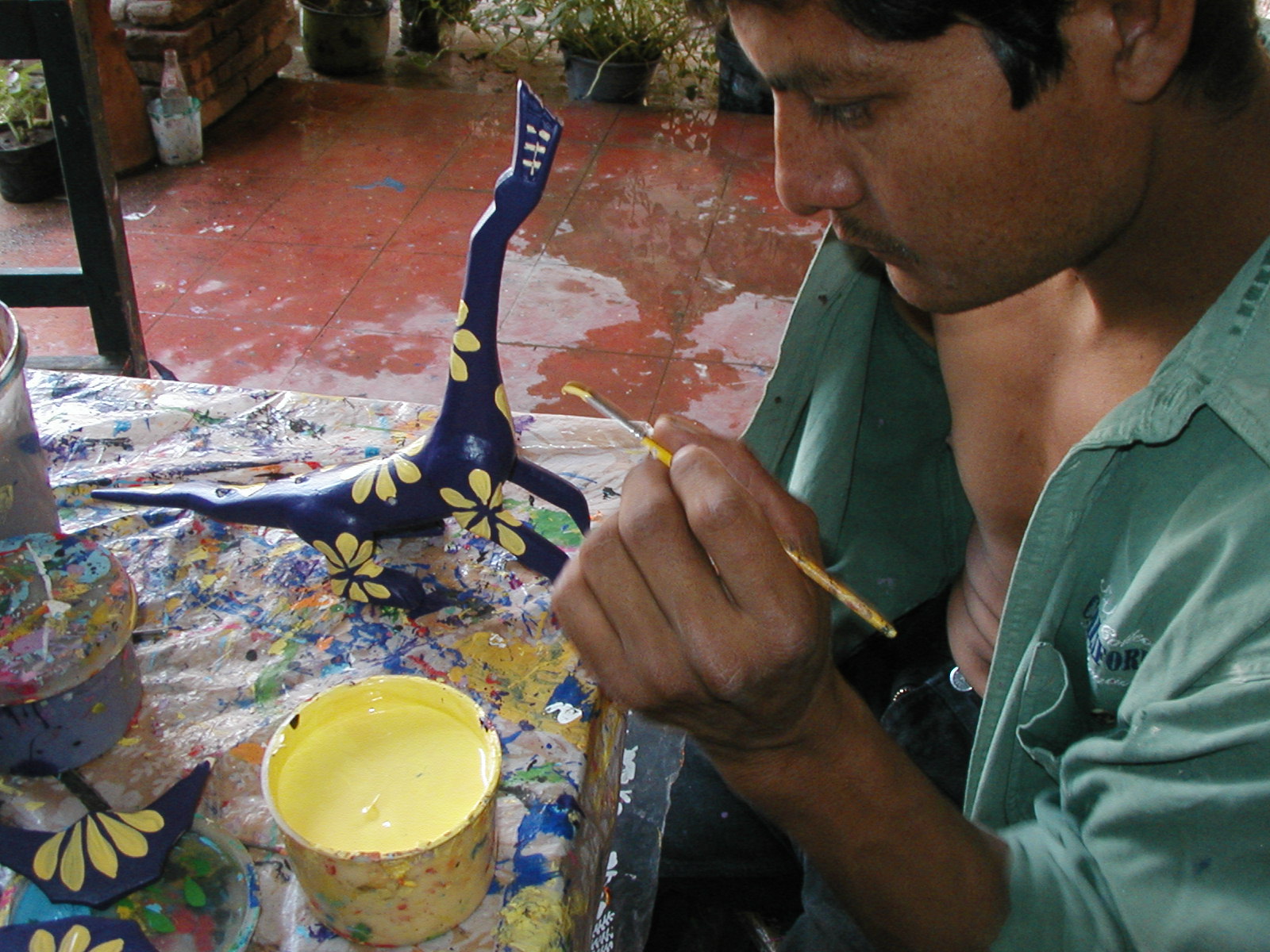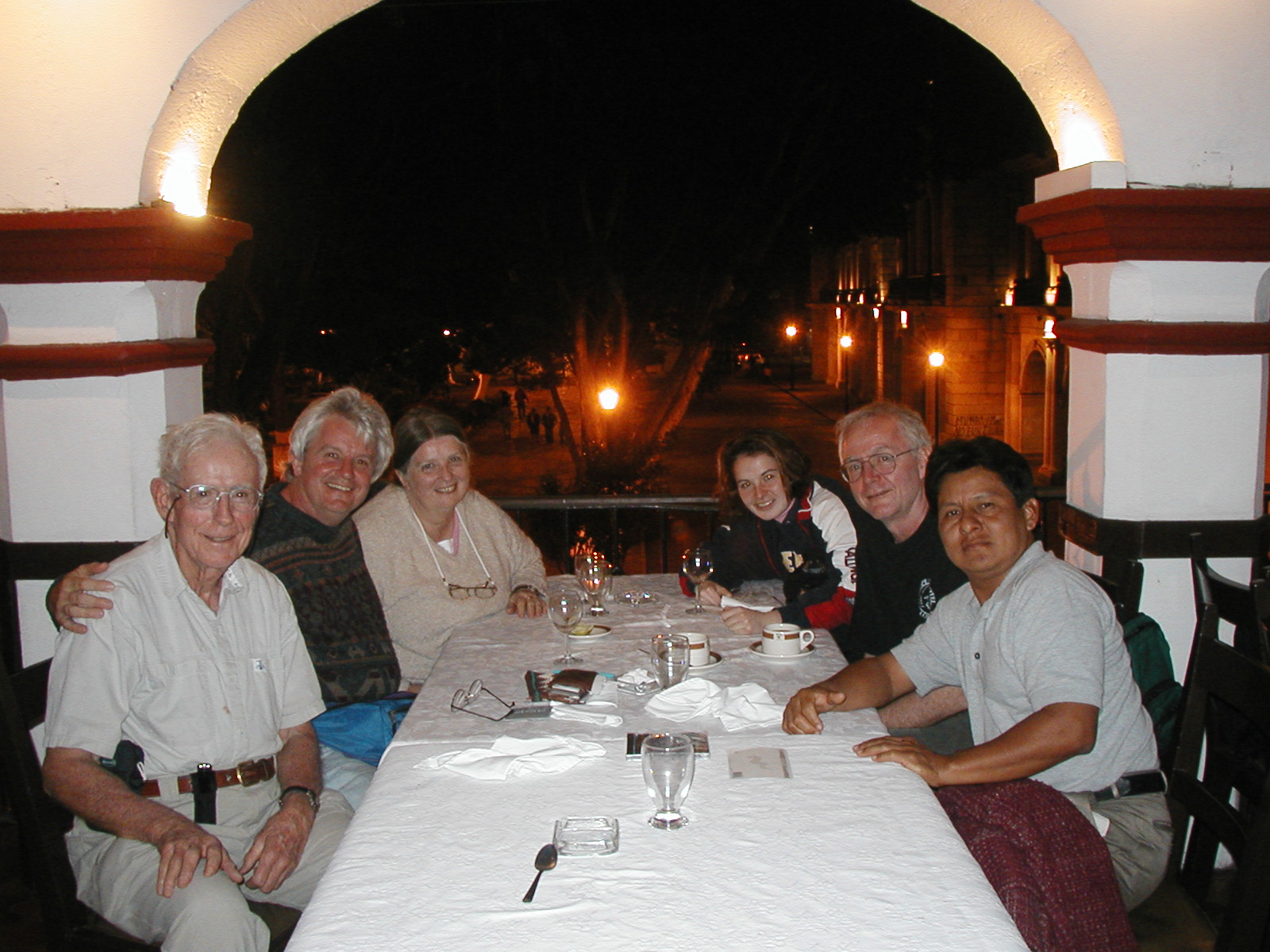 Monte Alban - Zapotec ceremonial center.

Mountain top leveled without use of wheel.

Spanish Immersion coordinator, Alan Archibald, with amiga Maria

Iglesia Santo Domingo

"One of the most extravagantly beautiful churches in the world." D.H. Lawrence

Zaachila charcoal and encino market.

Families live in small lofts above market stalls.

Master weaver Ernesto Mendoza, Santa Ana del Valle

One-armed alebrije craftsman Angel Fabian Mendez San Martin de Tilcajete

El Gecko. Very cool cyber-cafe. Great Oaxaca coffee.

La familia Lujan - Home-stay hosts

El Tule - The largest tree in the world

Minerva y Marta.

Streetside cecina, tasajo y tlayudas from 9:00 P.M. til dawn.

Sol-man Arthur Clark - retired Air Force general, traveling companion and photographer emeritus. Thanks for letting us use your great shots Arthur!

Happy campers at Asador Vasco.

Open terrace overlooks 'car-free' main square.

The balloon man.

Off to see Madeline...

Oaxaca photos - March, 2002